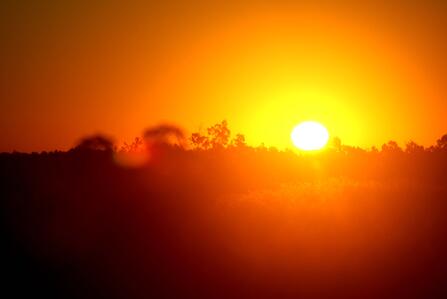 Sometimes hot is good: your cute neighbor; the summertime jam you just can't get out of your head; that viral video on youtube; that killer marketing campaign. And then sometimes hot is bad: like this absurd hit wave currently washing over the country (thanks a lot global warming!). The kind of heat that's downright painful: your sweat has sweat. So what does one do under such circumstances? Switch to lighter than air lagers? Not a chance! As much as I do love the occasional Narraganset or Miller Hi-Life (it is the Champagne of beers after all), I'm a wine girl at heart. My solution? Bone-dry, super racy wines that cut through this oppressive sultriness like a hot knife through butter:
Txakoli Say it with me now: Chock-O-Lee! As in chock-full of minerals and flavor but not a trace of fruit. This Basque beauty is tough to pronounce, but easy to drink. So good the folks at Central Bottle and The Blue Room, recently devoted an entire evening to this under-appreciated gem.

Vinho Verde

Light bright crisp and refreshing with just a touch of petillance, and of course cheap, cheap, cheap. Decent mass-produced versions can be had for around 6, but bump it up to 9 and you get something super special. Check out the Quinta de Raza from The Wine Bottega in Boston's North End
Godello Another gorgeous Spanish stummer, smooth, dry and peachy. The New York Times did a great wrap up on some their favorites here.
Riesling Because it is the Summer of Riesling! Truly good year-round, this wine especially shines in the hottest time of year. Check out the bone-dry offerings from Germany (Leitz is one of my faves), and the lime-pith infused offerings from Australia, such as Stonehaven and Leeuwin Estate.
Rosé My spring and summer go to: they range from barely perceptible pink and dry to full, rustic and bursting with berry fruit. The Urban Grape in Brookline, just brought in a bunch of stellar selections with which to tempt your palate. The best one I had recently was a wild and fragrant Nerello Mascalese based rose from Tenuta delle Terre Nere: delicately peachy, super dry and vibrant. If you see a bottle grab it!
Lambrusco I know what you're thinking red wine lovers: I left you out. Yea of little faith, mes bébés! It's grilling season, and you need something that can stand up to char-grilled meats & veggies waiting in the wings. The solution: an Italian sparkling red, bursting with berries and herbs.
So don't let the heat get you down, grab a bottle and toast to it. These are just a handful of my favorites, but what are your summer time favorites?