Greek Wine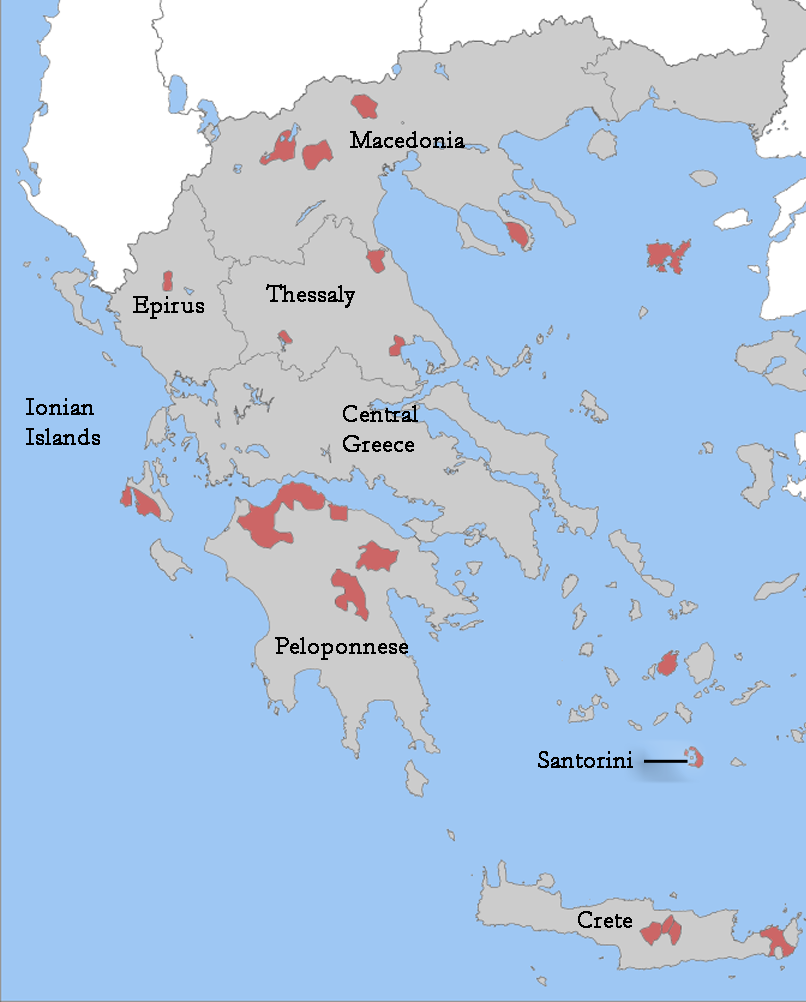 Although this is one of the most ancient of wine worlds in some ways, many are unfamiliar with the delighful varieties that grace many Greek tables.
Grapes:
Whites:
Assyrtiko: A delicious, crisp, bone dry and mineral driven beauty from the isle of Santorini.
Moschofilero: A pink skinned variety, which yields full, aromatic wines.
Roditis: can vary depending upon where it is grown, making it excellent for transmitting terroir.
Reds
Agiorghitiko: Greece's answer to Cabernet Franc or Merlot: smooth, fresh and deliciously berried and herbal.
Xinomavro: If Agiorghitiko is delicate, feminine Bordelaise varieties, then Xinomavro is definitely a robust, Italian and all man baby! It's doppelganger? Nebbiolo. Rich in tannins and acidity, this baby is anything but subtle.
So is there more to this island than just these five grapes?? But of course! Are we the folks to provide you with all that info? Not yet! Here are some resources for your Grecian wine education:
http://www.wine.gr/en/
Wikipedia: Just the fact that this is the state of the state is kind of depressing. We will do our best to bring you more fresh and fun content, so stay tuned!