Learn why South Africa is often considered to be both the oldest of the new world wine producing countries, and the newest of the old.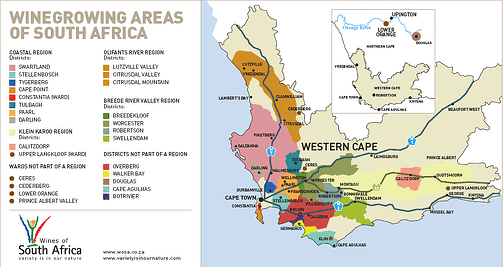 South Africa's storied vitivultural history began in the 16th century with the creation of Constantia, a Muscat based dessert wine considered to some of the world's finest/ The cool maritime climate allows a number of grapes to thrive here:
Chenin Blanc: A more tropical take on it's cousin from France's Loire Valley
Cabernet Sauvignon & Merlot: These wines tend to be more structurally reminiscent of their cousines from Bordeaux, but there is still plenty of fruit in these bad boys.
Pinotage: A cross between Cinsault and Pinot Noir, created in South Africa, but whose popularity has been on the wane for the last few years.